Competent technical advice is important to us
Do you have a specific question, need specific information about restifem or our service? Please write to us. We look forward to your questions and suggestions and will reply to you as soon as possible.

Privacy policy for our contact form - Legal information
If you send us enquiries via the contact form, your details from the enquiry form, including the contact data you provide there, will be stored by us for the purpose of processing the enquiry and in the event of follow-up questions. We will not pass on this data without your consent. The processing of the data entered in the contact form is thus exclusively based on your consent (Art. 6 para. 1a. GDPR). You can revoke this consent at any time. For this purpose, an informal notification by e-mail to us is sufficient. The legality of the data processing operations carried out up to the time of revocation remains unaffected by the revocation.
The data you enter in the contact form will remain with us until you request us to delete it, revoke your consent for storage or the purpose for which the data was stored no longer applies (e.g. after your request has been processed). Mandatory legal provisions – in particular retention periods – remain unaffected.
You can find further information in our privacy policy.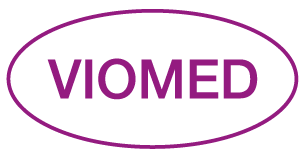 VIOMED Vertriebs GmbH
Berliner Str. 90
14797 Kloster Lehnin
Germany
Phone: +49 (0) 3382-704280
Fax: +49 (0) 3382-704281
E-Mail: info@restifem.com
Web: www.restifem.com